The image of chatbots brings out memories of the internet around 2008. Just a random pop up in the lower right corner of every page waiting for you to type whatever you thought about and receiving no answer- But OXIO's chatbot is not our childhood's chatbot!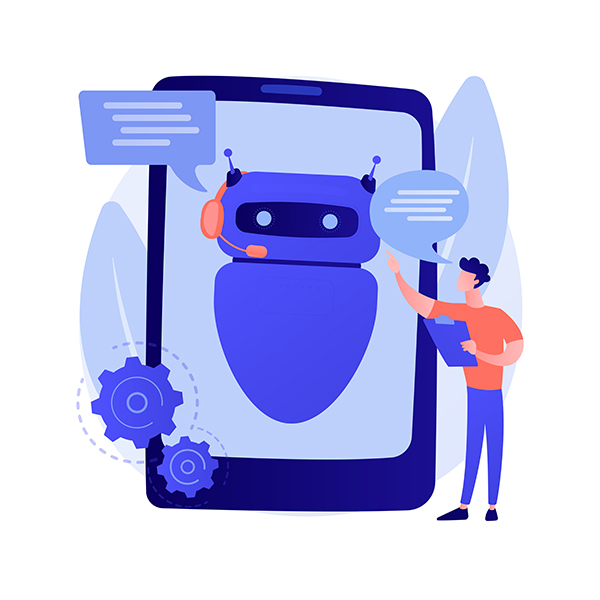 We decided on using Guschat's chatbots because, although we love personalized service, with the growth of our user base we needed something to filter the frequently asked questions with simple answers (what's my phone number? What's my balance? How do I top-up? etc) from the complex, one-of-a-kind issues that require a personalized interaction with our Customer Support Agents. 
A well designed chatbot helps us do just that. 
This allows us to integrate our client's website, Whatsapp and other social media into one platform to have constant interactions with the customers.
We also have a constant improvement loop, each month we review which questions were asked the most and therefore we modify the structure of the bot in order to improve the answers, change paths of conversation or add new options. 
This implementation has reduced the amount of direct calls our end-users need to have with our Customer Support Agents without losing the personalized touch.. Almost 85% of tickets are solved before reaching any agents, allowing them to focus on the other 15%. We calculate that without the Chatbot implementation we would need between 4x the amount of agents and our support cost, in addition, we believe that this would have had a higher user churn because of faulty support. 
In OXIO, our goal is for the customer experience, as well as everything we do, is to be automated but in an easy and friendly way. We believe in creating the best customer experience throughout technology. 
P.S. Thanks to Ale Macias for the info for this article and all the Customer Support team for their hard work.