Developers
Telecom integrations have never been easy… until now. 
One of the key benefits of BrandVNO is its developer-friendly API, which allows software developers to quickly and easily integrate telecom services into their applications and core workflows. The API is well-documented and easy to use, making it simple for developers to get up and running quickly.
RESTful APIs that you expect from a modern platform
Postman collection
Fully documented with working examples
Detailed guides for the most common tasks
Full-featured sandbox environment
Our API has everything you need to start creating unique connectivity experiences for your customers from day one. 
API keys are generated and retrieved within the portal, and please email your sales representative or the product team for your API documentation password.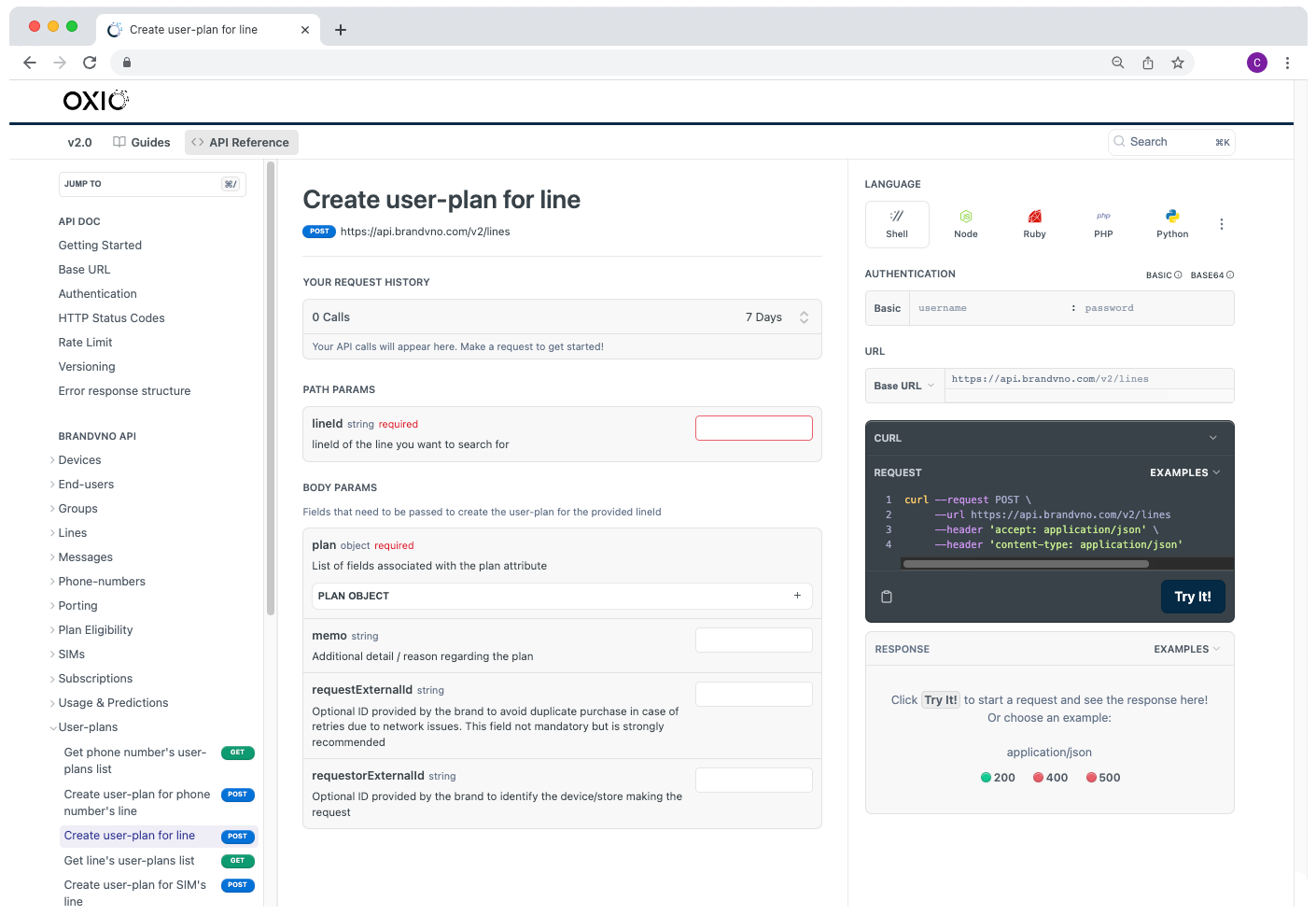 Screenshot of our Create User Plan for a Line API