OXIO Solutions
Possibilities are endless when connecting to OXIO's platform. We allow you to create a deeper, personalized, and unique customer relationship to anyone with a mobile phone and OXIO powered SIM card.
We have found that our product speaks directly to several solution types and verticals, but if you don't find your particular use case here, please reach out and we'll work together to make your connectivity ideas become a reality.
Stay connected with your customers no matter where they are
Most users only interact directly with a brand when they are inside their store or inside their app, but since your customers are always online, why not create a fully customized mobile experience to increase engagement with them? You have control of almost everything, from the design of the SIMs and packaging, a customizable mobile app experience, or even the Service Provider Network (SPN) name that displays on your users' screens. Bring your brand closer to your customers than you ever have before.
Timing is everything
BrandVNO helps you better understand and connect with your customers, and anticipate their needs to serve them better. Send the targeted promotions to the right people at exactly the right time. You can combine their buying history with specific triggers based on location or interests.
OXIO's campaign dashboard allows you to set up direct-to-device campaigns. Configure communications and SMS campaigns in the management portal to increase brand awareness, in-store visits, and cart size.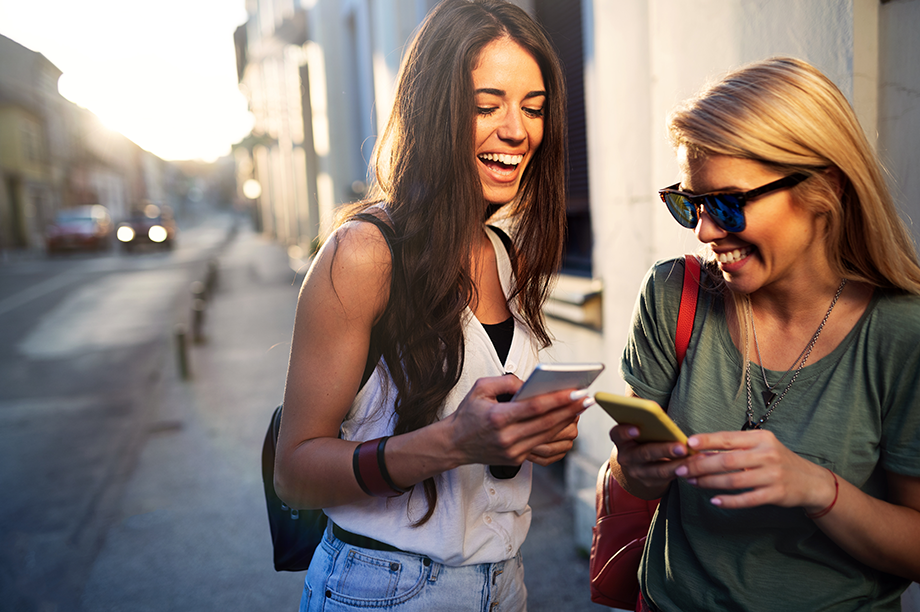 About the Customer
A top retail chain in Mexico with over 1,600 stores and 11M unique visitors per month
The Challenge
Its one of the largest sellers of mobile devices in Mexico. Under this model the company hands over the recurring revenue to their network partners leaving them curious if there was a way to deliver more revenue to the brand and better value to their loyal customers.
The Solutions
Together with OXIO, we launched their own brand and personalized wireless product. The service operates seamlessly across Altan and Telcel networks, providing better connectivity for the customer at a competitive price point.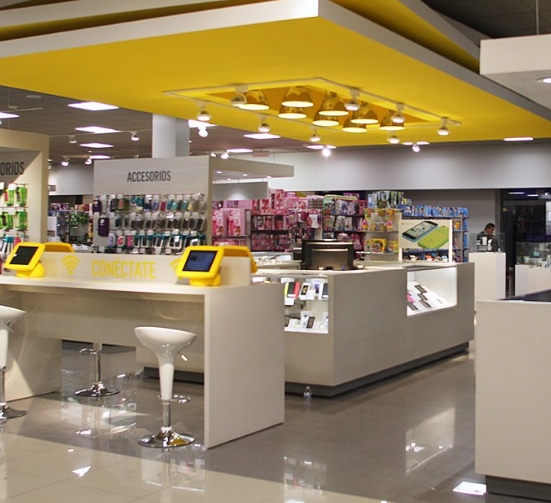 Feature Focus: Reward valuable behavior with free data
Gain valuable insights by collecting customer feedback with data-rewarded surveys

Reward in-store visits, spending, and brand interactions

Reward ticket scans from any store to learn where else your customers are shopping and what they are spending
Always have the best possible
coverage – multiple networks on a single SIM
Your business depends on your devices having a reliable, secure, and manageable network. Whether they are payment terminals, vending machines, or fleet tracking, you need to be able to connect to any network at any time – all from a single SIM card.
Most network offerings were designed for consumers but you shouldn't need to worry about plans or running out of data. OXIO offers three major differentiators:
Flexible billing (pools of data that allow you to share across all devices)
Improved coverage with Multiple Networks on a single SIM (Multi-IMSI)
Detailed reporting metrics in near-real time
Firewall level
Control and Reporting
Managing a fleet of devices needs modern tools and reporting. Know when devices last connected to the network, get real time consumption reports, and quickly detect problems and abuse. Fine-grained network controls allow you to ensure that every device is doing what it is supposed to do.
Billpocket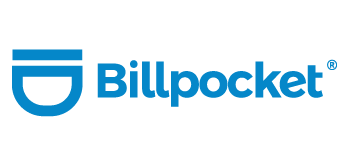 Who is Billpocket
Billpocket is the first collection service for any mobile device that complies with Mexican banking regulations. Funded in 2012 with the mission of allowing mexican entrepreneurs access to the banking ecosystem, they now have point-of-sale devices that rely on OXIO's multicarrier technology.
Increased revenue by 15% thanks to increased connectivity and diminish network failure.
Created specific data plans for their devices that lower the cost of usage.
You need an edge in the ultra-competitive MVNO market
You can't wait weeks or months to make changes to plans and promotions. Traditional "light" MVNO integrations only allow you a fixed set of plans. In a competitive market, OXIO's unique platform enables service changes in real time – empowering you to design and release new plans in seconds, as you adjust data, duration, and features in any combination. You get to lead the market, not just react to it.
The end user experience is what sets successful MVNOs apart. Support your end users with unprecedented insight into their state on the network. You get the information you need, not just what the carrier chooses to share with you. Improve retention with custom promotions automatically triggered by user behavior, including automated churn prevention.
A rich, modern API means you can manage your business on your own terms. OXIO can provide a full-featured white-label client app, but if you want to use your own every part of the experience is available for integration, from activation to plan subscriptions.
At a minimum, you should demand a stable and diverse network so individual carrier outages don't affect your users. But you also need more than just what the carriers are willing or able to share with you.
Circle K
Who is Circle K
Mexico's Circle K is a top player in convenience store market in the country, with 1,300 high traffic stores nation-wide, seeing >4M customers a month (currently 50 store live scaling to 1,300 by Nov).
As a large seller of top-ups, CK saw an opening to convert that revenue to higher margin through a "private label" mobile service.
Most importantly, the new service, Contigo will accelerate CK's digital transformation through telecom BI.
More data for less, offering 3x more data than market leaders
Mobile data-based loyalty rewards program, accrued by CK store purchases
Brand partnerships: For instance product promotions for data, e.g. buy a Coke and get 1 GB dat rewards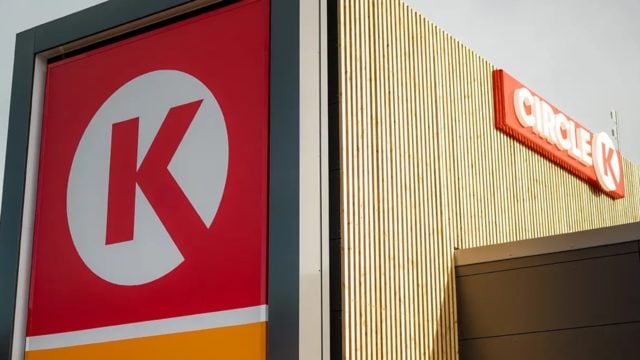 Visibility and control for all your devices- no matter where they are
All your devices are an extension of your network. Bring them fully under your control with customized network filtering, SMS filtering, and detailed usage reports. Manage porting and activation with a modern API or through the management portal.
With a single network across global carriers, you can control costs while providing the best possible coverage. No plans or wasted data, just pay for what you use with a predictable billing model.
Fully secure your users' mobile device traffic with Traffic Labels (real-time network rules)

Create specific Traffic Labels with specific, secure endpoints such as your authentication servers or services, a VPN interface, or similar

Create – and modify – plans that work for you and your team

Create an SMS Firewall to improve security and reduce exposure surfaces from phishing attempts
API integration. Simple and safe
Best of all, our modern API makes integrating with the OXIO network simple as its a single interface to access our networks and feature set. No need to hire telecom engineers or specialists to harness the power of the OXIO network.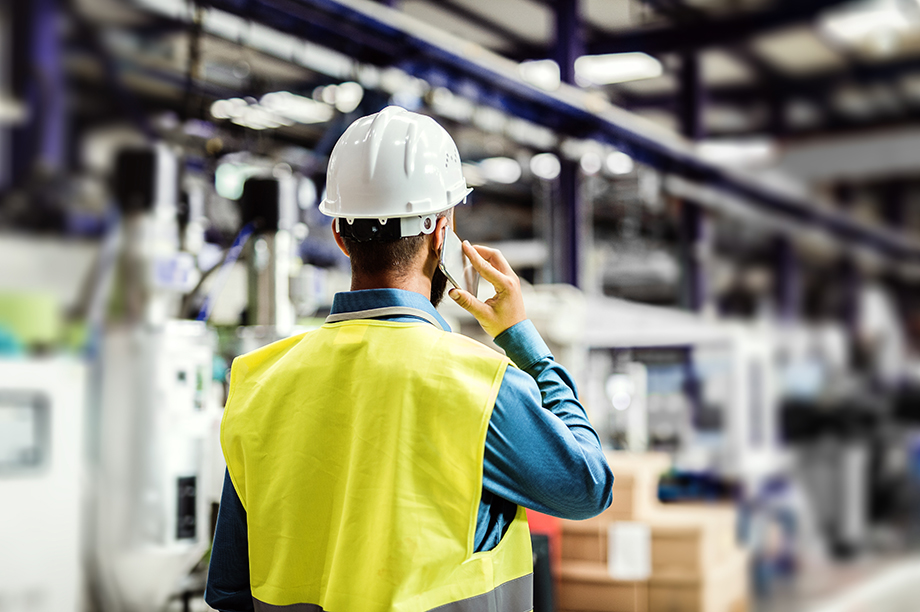 OXIO adds enterprise value and services to your network
OXIO does the opposite of what most network enablement providers have done: which is simply offer a re-packaged, asset-light version of your network, offering little differentiation. By having OXIO integrate with your core network, providers can now use the OXIO platform to offer all of the features we have to your existing customers.
We also enable mobile operators to quickly roll out and test new features, ideas, or concepts of their own, without expensive, time-consuming RFP's and engineering engagements. Simply put, we're like a magic layer of code running on the network you've built.
Offer modern features such as business intelligence, more flexible billing, and HTTP callback services to your enterprise customers today
Use the OXIO network as a compartmentalized test-bed (A/B testing) and sub-network to roll out new features, test ideas, and open up interfaces for developers
Benefit from additional revenue from users and devices on your network that are not cannibalized from your existing user base